Editorial Team
The KUJHSS Executive Editorial Board (EEB) includes experts in the subject area that relates to KUJHSS. The executive editorial board oversees the process of KUJHSS's publication. EEB meets on a regular basis to discuss the latest submitted articles. 
KUJHSS's current Executive Editorial Board
Prof. Dr. Wali M. Hamad, Executive Publisher 
Assistant Prof. Dr. Haidar Lashkry Khidr, Editor-in-Chief 
Prof. Dr. Salah I. Yahya, Executive Editor
Dr. Dilan M. Rostam, Executive Editor 
 Muhammed K. Seyidgul Barzinji,  Journal Manager
Section Editors
Asst. Prof. Dr. Nihad A. Qadir 
Asst. Prof. Dr. Jabar A. Abdulrahman
Asst. Prof. Dr. Nali J. Hamad
Dr. Rebwar A. Shekha
Dr. Hamid B. Abdulsalam
Dr. Hewa S. Khalid
Proofreaders
Asst. Prof. Dr. Nawzad A. Omar - Kurdish
Dr. Elham M. Qadir - English
Dr. Aseel S. Shamsaldin - Arabic
Translation
Asst. Lect. Daban Q. Jaff
Wali M. Hamad, Executive Publisher
---
Dr. Wali M. Hamad is Professor and President of  
Koya University
 since Feb 2015 and the Executive Publisher of Aro. He got his Ph.D. degree in the field of physical chemistry (Liquid crystal) at the University of Baghdad in 2001. He has served as dean of the Koya Technical Institute from May 2004 to November 2010. Dr. Wali led at the same time the Department of Oil Refinery for one year. He also actively worked for establishing the College of Science of the  
Koya University
. Dr. Hamad is an active member of the Teacher Federation and the Physics and Chemistry Society of Kurdistan. He has a number of scientific articles and books in the field of physical chemistry, and advanced thermodynamics as well as in fields of cultural science and politics which appeared in numerous peer-reviewed national and international journals and magazines. In addition, he has presented in numerous internationally peer-reviewed conferences. (
see TAP
). [e-mail: wali.hamad@koyauniversity.org]
Haidar Lashkry Khidr, Editor-in-Chief 
---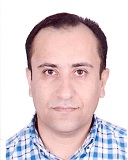 Haidar Lashkry Khidr is an Assistant Professor at the Department of History, Faculty of Education, Koya University. Recently, he is the Vice President for Scientific & Postgraduate affairs. He has a B.A. in History from Salahaddin University (Erbil, 1999), M.A. in Islamic History from University Salahaddin (Erbil, 2004) and Ph.D. in Medieval History from University of Sulaimaniya (Sulainmaniya, 2010). Dr. Khidr has many published scientific books and research articles in the history of religions, Sufism, religions in Kurdistan, Islamic history. He is the Editor-in-Chief of Koya University Journal of Humanities and Scientific Affairs.
(
see TAP
). [e-mail: haidar.lashkry@koyauniversity.org]
Dilan M. Rostam, Executive Editor
---
Dilan M. Rostam (Roshani) is a lecturer at the 
Department of Architectural Engineering
 at 
Koya University
 since 2012. He has a B.Sc. and M.Sc. in Civil Engineering/Structural design using computer application from 
Chalmers University
 in Sweden. He also has a Ph.D. in Civil /Structural Engineering using the virtual collaborative design from the
University of Nottingham
, UK. Dr. Rostam has long industrial experience in e.Management and applied computer in design work with several published articles. Dr. Rostam's expertise includes virtual collaboration and IT strategy in Higher Education, promoting student centered green, paperless university in an e-Smart academic community. As a lecturer, Dr. Rostam laid the foundation for a new novel course module "
Vernacular Architecture in Kurdistan
" which is unique in the region exploring native building habits in Kurdistan. He was a member of Executive Editorial of the first Kurdish Scientific eJournal 
ZANÍN
 published by Kurdish Scientists and MDs in the United Kingdom (KMSF), He is Editor-in-Chief of 
Aro the Scientific Journal of Koya University
 since it has been established in Jan 2013. (
see TAP
). [e-mail: dilan.rostam@koyauniversity.org]
Salah I. Yahya, Executive Editor
---

Dr. Salah I. Yahya is a Professor (Full), joined the D
epartment of Software Engineering
at Koya University in 2010. He has a B.Sc. degree in Electrical Engineering, M.Sc. degree in Electronics and Communication Engineering and Ph.D. degree in Communication and Microwave Engineering. He is a Consultant at the Iraqi Engineering Union. Dr. Yahya has many scientific publications; (2) books
[1]
and
[2]
, (13) Journal Articles and more than (31) conference papers. He is a Senior Member of the
IEEE-USA
and a member of
AMTA-USA
,
SDIWC-Hong Kong
. Dr. Yahya is a regular reviewer of
the Electromagnetics Academy
, Cambridge, USA, PIERS Journals publications, since 2009,
S
cience and Engineering of Composite Materials Journal
and
International Journal of Applied Electromagnetics and Mechanics
, as well as, a regular reviewer of SDIWC conferences. His h-index is (6). (see
TAP
). [e-mail: salah.ismaeel@koyauniversity.org]
Muhammed K. Seyidgul Barzinji, Journal Manager
---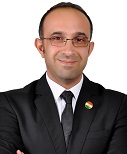 Mr. Barzinji has a B.A. degree in Turkish Language & Literature,
Koya University
, Kurdistan Ragion, (2009), M.A. degree in
Modern Turkish Literature
,
Ankara University
, Turkey (2015), He joined the F
aculty of Humanity and Social Science (FHSS)
at Koya University as an Asst. Lect. at the 
Department of Turkish Language & Literature
In the Academic year 2016-2017. Now he is an academic member at
Department of History,
Quality Assurance Official at FEDU
 and member at
Malay Gawra Research Center
, (see
 TAP
), 
https://orcid.org/0000-0002-5190-0004
[e-mail: muhammed.barzinji@koyauniversity.org]