Incorporating Body Language into EFL Teaching
Abstract
In this query-based study, body language as an important non-verbal communicative technique in teaching English as a foreign language is inquired. In literature, little attention has been given to practical teaching approaches and techniques that will help English language teachers incorporate this essential element into their classrooms. This research aims at investigating the needful role of body language in the overall teaching and learning process. It considers the interplay of body language, particularly gestures, facial expressions and eye-contact behavior, between teachers and students and gives special consideration to the second language learner preferences in decoding and encoding bodily language behaviors. Likewise, specific questionnaires are used to collect data about teachers' and students' opinions and experiences in their teaching and mannerism along with observing teachers and interviewing them. The results will help stimulating teachers' innovativeness in producing their own classroom activities and movements while teaching and better non-verbally communicate with their students in class in one hand. On the other, it facilitates students learning. It is recommended that the use and integration of body language should not be ignored by instructors.
Downloads
Download data is not yet available.
References
Allan and Barbara Peace (2004). The Definitive Book Body Language. McPherson's Printing Group, Australia.
Elfatihi, M. (2005). The Role of Non-verbal Communication in Beginners'' EFL Classroom. Dowanloaded from eric.ed.gov/?id=ED491813, at 10: 00 pm.
Gregersen, T. S. (2007). Language learning beyond words: Incorporating body language into classroom activities: Reflections on English Language Teaching. (6), 1, 51-64.
Hornby, Snell, Mary: The Turns of Translation Studies: New Paradigms or Shifting Viewpoints? Benjamins. Translation Library, Vol. 66. Amsterdam/Philadelphia: John
Benjamins, 2006. 205 pp. ISBN 90 272 1674 6.
Khan, A. A. (2001). Non-verbal communication: Fact and fiction. Retrieved from http://www.strangehorizons.com/2001/20010226/nonverbal.shtml#top.
Knapp, M., & Hall, J. (2006). Nonverbal communication in human interaction. Belmont, CA: Thomson Wadsworth.
Kulkarni Ajit (2008). The Unspoken Language
Hpathy Ezine, May, Retrieved from: http://hpathy.com/homeopathy-papers/the-unspoken-language/2/
Mehrabian, A. (1971). Silent messages. Belmont: CA; Wadsworth.
Miller, P. W. (2005). Body language in the classroom. ProQuest Social Science Collection: 80 (8), 28-30.
Negi J. S. (2009). The Role of Teachers' non-verbal communication in ELT Classrooms. Journal of NELTA. (14), 1-2, 101-110.
Tai, Y. (2014), The Application of Body Language in English Teaching. Journal of Language Teaching and Research. (5), 5, 1205-1209.Brown, H. D. (2001). Teaching by principles: An interactive approach to language. New York: Longman.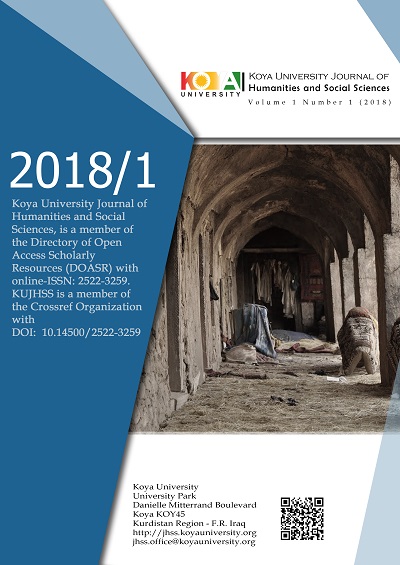 This work is licensed under a Creative Commons Attribution-NonCommercial-NoDerivatives 4.0 International License.